The Evolution of C# Constructors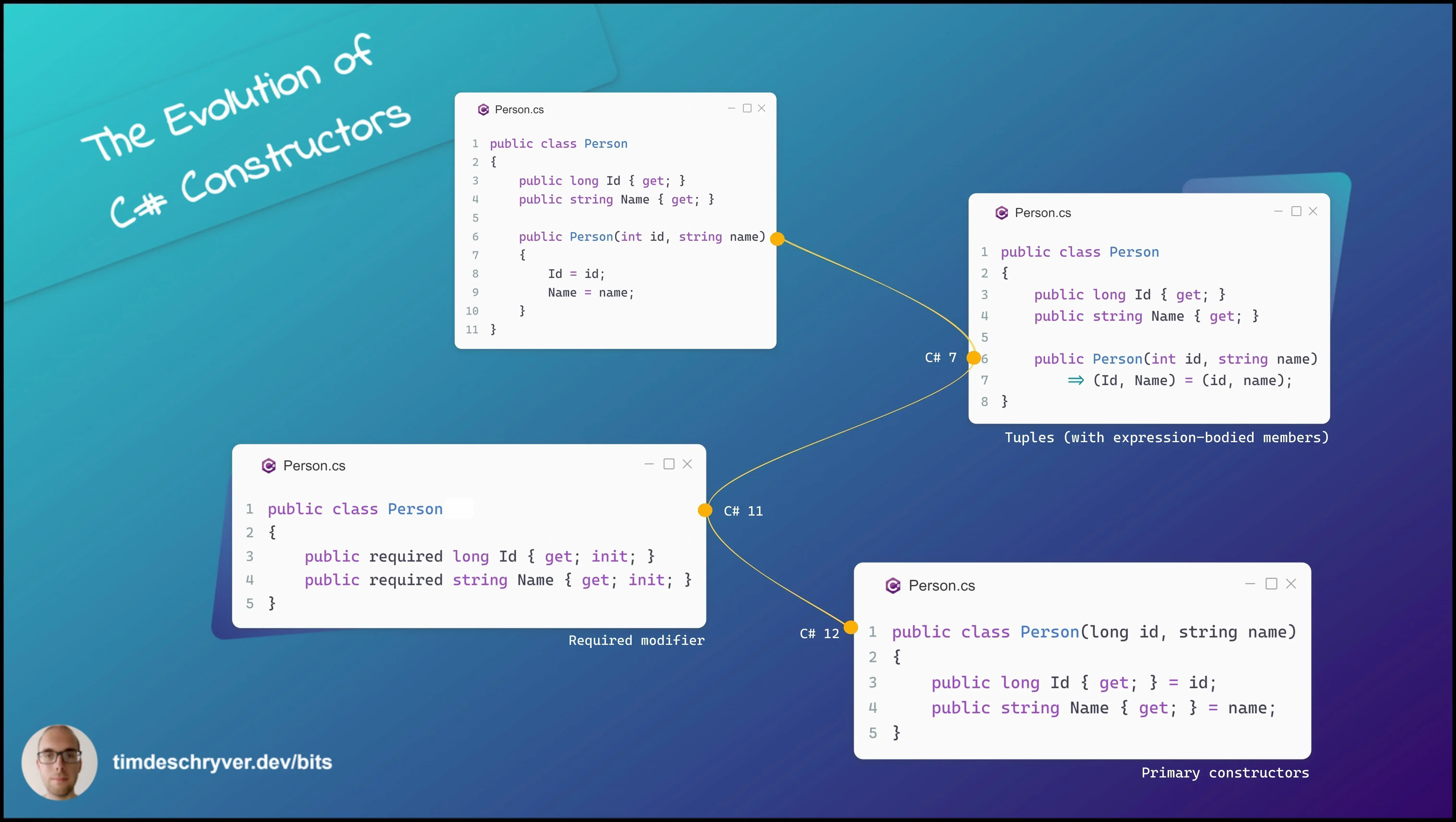 C# 12 introduces a new syntax to declare class constructors with Primary Constructors. That's why I thought that it's a good time to look back at the evolution of C# constructors. Starting from the most basic constructor that most of us are familiar with, to the newer variations that were added in latest the C# versions.
Follow me
You can find me on Twitter, LinkedIn, and GitHub.
Support me
I appreciate it if you would support me if have you enjoyed this post and found it useful, thank you in advance.